Home
›
Politics
«US officials say the Russians have two battalions of prohibited cruise missiles»
Doesn't look much like a cruise missile to me.
Of course. On the topic start photo "Topol" ("Poplar", SS-27 "Sickle") launchers are represented (even not "Topol-M", as far as I understand). And it is ICBM with a nuclear warhead, but not non-nuclear cruise missiles
...
The most amusing that Russia doesn't need the prohibited cruise missiles as it has in large quantities made cruise missiles of sea and air basing which can strike any purposes which are potentially interesting Russia now.
Here, for example, zones of flying range of cruise missiles, the Calibre type from the ships in internal Russian waters:
These are rockets which were actively used against ISIL directly from the closed Caspian Sea.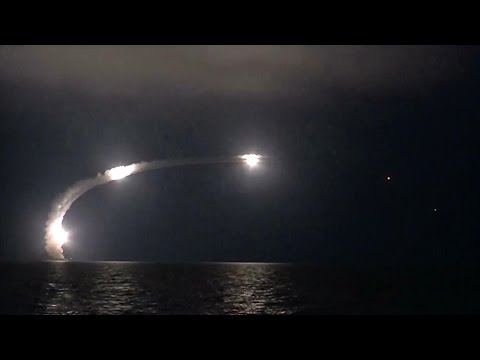 In these conditions there is no sense to break any treaty. Europe so almost all is in a defeat zone. And rockets of small and average range all the same won't reach the USA. For this purpose there is ICBM.